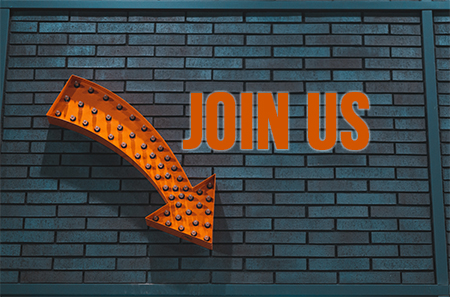 Join the IAM today!
It's your right to join the union. The law protects you and so will the IAM!
"Every person is free to join a trade union of his (or her) own choice and to participate in its lawful activities…" Canadian Labour Law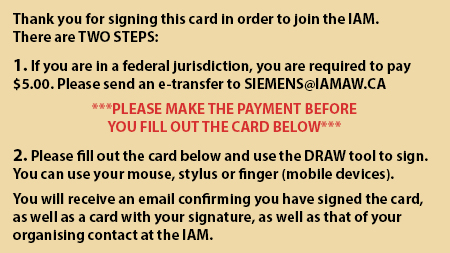 Thank you for signing this card in order to join the IAM.
There are TWO STEPS:
1. In Québec, you are required to pay $2.00.
Please send an e-transfer to siemens@iamaw.ca
There is no security question as all payments are set to "autodeposit".
***PLEASE MAKE THE PAYMENT BEFOREYOU FILL OUT THE CARD BELOW***
2. Please fill out the card below and use the DRAW tool to sign. You can use your mouse, stylus or finger (mobile devices). You will receive an email confirming you have signed the card, as well as a card with your signature, as well as that of your organising contact at the IAM.
TECHNICAL NOTE: it appears that on both Windows and Mac, the browser that works best is Chrome.
Also, if you have Chrome installed on your phone, you can fill it out from there.
Keep the card you receive electronically. It is your membership in the best union in North America!