Another year has come and gone.  We faced many challenges this year, but we also had many successes.  I'd like to thank the executive and all of our committees, for without your hard work and dedication, we simply wouldn't have arrived to where we are now.  I'd also like to thank all of our members for their dedication and patience; some things take longer than others, but rest assured that we are doing our best to ensure that our contracts are adhered to and that we retain the best working conditions possible.  Looking forward to 2017, there still remain several challenges to overcome and new ones that will surely arise.  We will continue to work together and ensure that our members' best interests are always at the forefront of our objectives.
From the LL2468 Executive Team, we wish all of our members a safe and happy holiday season and a prosperous 2017.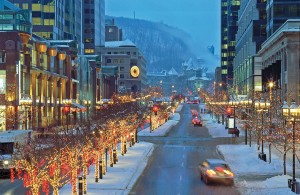 Une année s'achève, une autre commence. Nous avons fait face à de nombreux défis cette année, mais nous avons également eu beaucoup de succès. Je tiens à remercier le comité exécutif et tous nos comités, car sans votre travail et votre dévouement, nous n'aurions tout simplement pas pu arriver là où nous en sommes maintenant. Je voudrais également remercier tous nos membres pour leur dévouement et leur patience; Certaines choses prennent plus de temps que d'autres, mais soyez assurés que nous faisons de notre mieux pour nous assurer que nos contrats sont respectés et que nous conservons les meilleures conditions de travail possibles. Dans l'attente de 2017, il reste encore plusieurs défis à surmonter et de nouveaux défis qui surgiront sûrement. Nous continuerons de travailler ensemble et de veiller à ce que l'intérêt supérieur de nos membres soit toujours à l'avant-plan de nos objectifs.
De la part de l'équipe executive de la SL2468, on vous souhaite des joyeuses fêtes et que le bonheur, la richesse et la santé soient au rendez-vous au sein de votre foyer pour l'année 2017.